Valley Fresh Produce, based in Watsonville, California is an established shipper and distributor of fresh produce, specializing in strawberries, raspberries, blackberries and blueberries. Specializing in these commodities has allowed us to have an unsurpassed commitment to the quality of our products and services.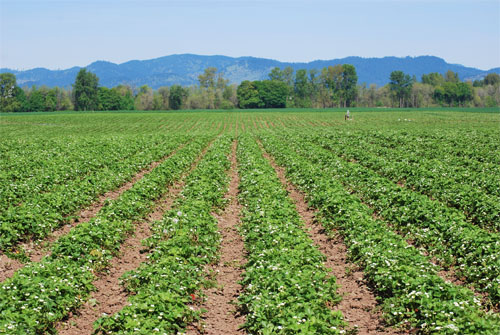 Integrity is of the utmost importance to Valley Fresh Produce, Inc.  We have earned the designation of XXXX (4x) Blue Book Trading Member for maintaining the highest business principles and performance.  This designation was given to Valley Fresh Produce, Inc. in 1994 and has been maintained for consecutive years thereafter.
Marketing:
Our Marketing Team has a two directional focus – projecting and communicating to our growers the status of current and future markets as well as communicating to our customers information regarding product availability and condition.
This continual loop of communication allows us to better serve our growers as well as our customers.
Another integral part of our marketing is Quality Control.  Our quality control staff communicates directly with our growers and marketing staff.  This valuable communication enables us to provide instant feedback to our growers as well as our customers.